Exterior Commercial Painting
The outside of your commercial premises can be the lens through which prospective clients view your brand. That means, you want to make a good impression.
PaintCO will work to complete your painting project on time, and within budget, transforming your business's exterior with a high-quality paint or coating finish in the colours of your brand. We handle the entire painting project from surface preparation and plastering, right through to completion, including wallpapering if required.
Our reputation as specialist commercial painters is such that PaintCO has become a leading contractor for such commercial painting projects as Z Petrol Stations, Michael Hill Jewellers and Vodafone.
Managing your Exterior Painting Project
Refreshing the exterior of a commercial building comes with many challenges and strict Health and Safety guidelines.
With years of experience working around opening hours, foot traffic and difficult accesses, we have developed adaptable operational strategies that ensure completion of your exterior painting project within time and budget while complying with all New Zealand Health and Safety Standards.
Our team is equipped to take care of all painting-related issues, including building wash and protective coatings. We can also offer advice on leaky building maintenance and repair.
Our Recent Commercial Exterior Painting Projects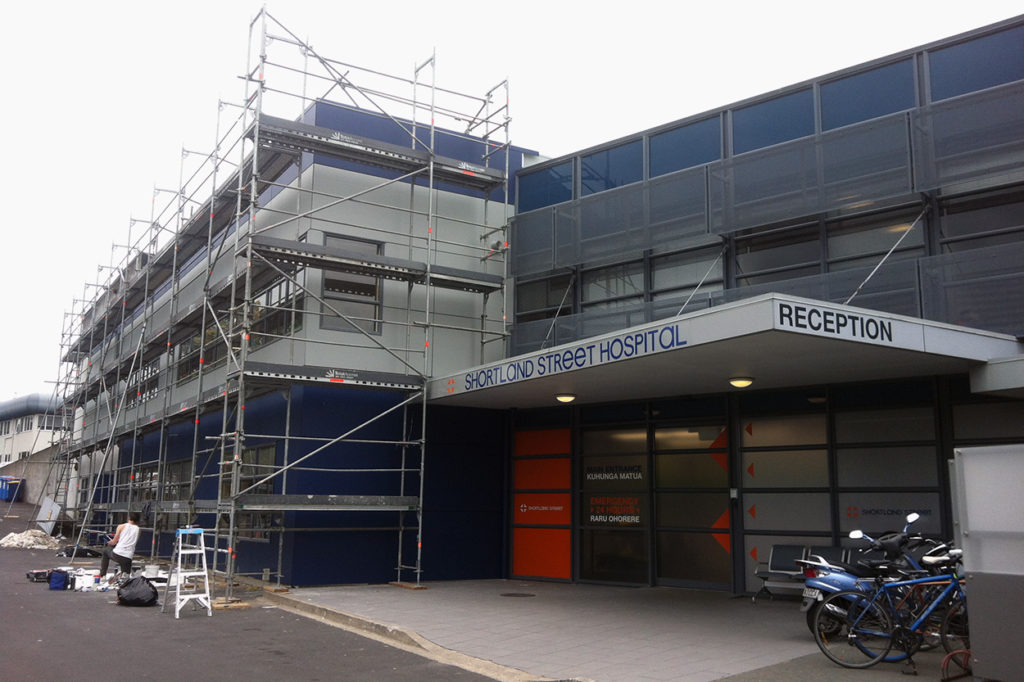 We Get It
As experienced commercial painters, we understand that no business can afford to be closed for longer than absolutely necessary. That means, it's vital that we work quickly and effectively to achieve every client's project requirements on time and within budget.
At PaintCO Ltd, we are equipped to handle any sized commercial interior painting project. We take care of everything from the plastering to the end product, working as a cohesive team to fit in with your other contractors and produce a high-quality, durable finish – be it paint, wallpaper or a textured coating.
A member of Master Painters New Zealand, PaintCO work to a high standard, and are covered by the Master Painters guarantee. We also place high importance on Health and Safety and protection of property; our team members are screened by the New Zealand Police and follow all current New Zealand Health and Safety procedures.