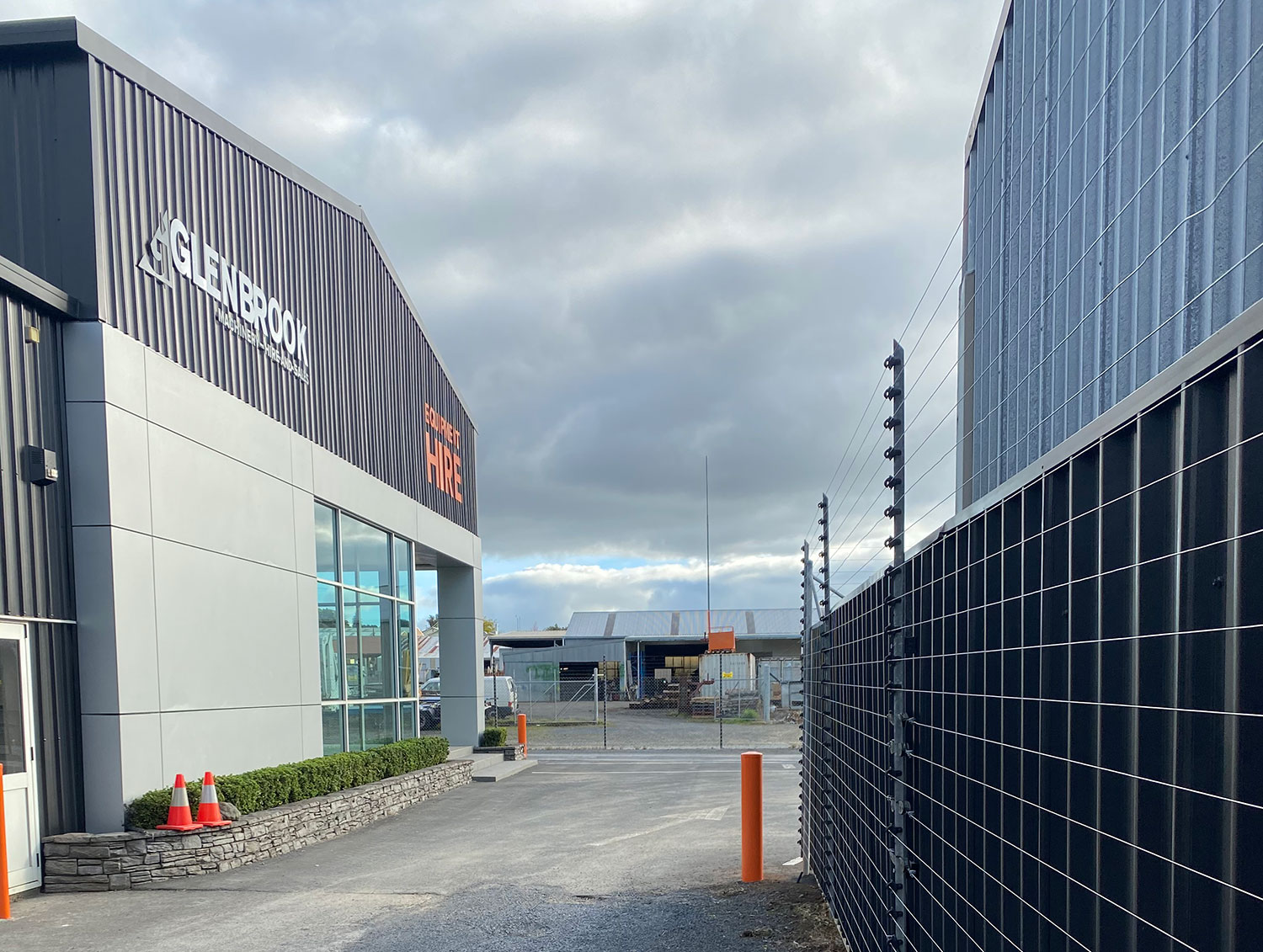 Glenbrook Machinery Head Office & Showroom – Pukekohe
Commercial Exterior Re-Painting
A great exterior paint job can do wonders to lift the face of your business.
The Colorsteel® roof, wall cladding and galvanised steel roller doors of this commercial warehouse were showing a lot of wear and chalkiness. Not to mention the green colour of the building did not match the Glenbrook brand.
The Paintco team prepared the weathered cladding, roof, shed, shipping containers and Colorsteel® fencing with a liberal chem wash, scrub down and rinse to ensure removal of all chalkiness, dirt, grease, moss and mould residue. We then primed and painted these surfaces along with the roller doors, gutters, PVC downpipes and bollards for this Glenbrook Machinery warehouse in Pukekohe, Auckland.
The final result is a professional-looking premises that is on-brand.