Professional Wallpaper Removal & Installation Services
The effective application of wallpaper is about having an understanding of, and being experienced in, the techniques required to manipulate the wallpaper against the various surfaces it may be applied to.
PaintCO offers a full wallpaper installation service throughout Auckland, including the removal of old wallpaper and surface preparation ready for installing the new wallpaper.
Because wallpaper is highly durable, with many varieties now being scrubbable, it's recommended as a good option for high traffic areas.
Residential Wallpaper Installation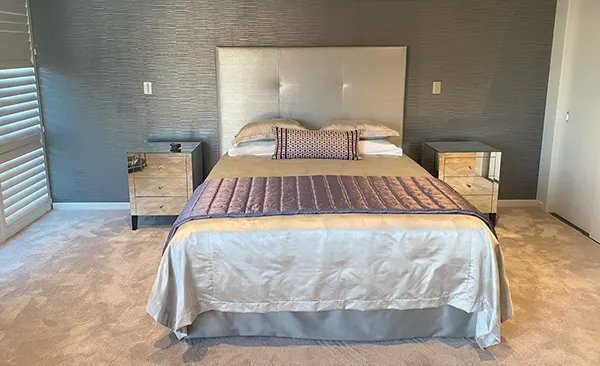 Wallpaper is back in style and a key trend in 2021, with many people choosing to wallpaper rather than paint, whether it's a whole room or simply a feature wall.
No matter what your home decor style is, wallpaper is extremely versatile. There are wallpaper ideas for everyone, whatever your taste – whether it runs to traditional florals or contemporary geometric patterns, or to incorporate texture or create an eye-catching element in a small space.
New printing techniques and finishes, and the availability of new substrates offer endless possibilities for your new decor.
While a DIY wallpaper job is always possible, if you are not experienced with installing wallpaper you can waste a lot of time, not to mention money!
PaintCO's professional installation will be completed to a high standard, giving you a superior result and adding value to your home.
Commercial Wallpaper Installation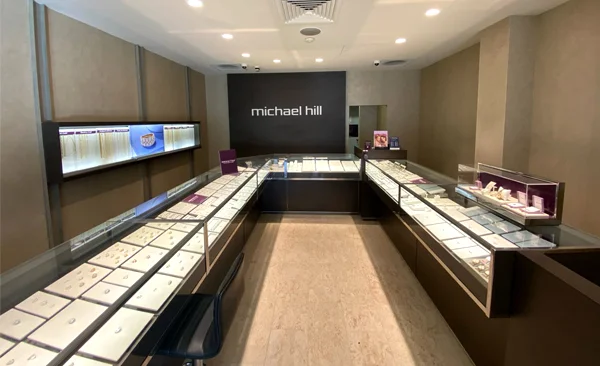 Many commercial and retail spaces like shops, hotels or motels, retirement homes, office boardrooms or break rooms, medical waiting rooms etc. have their high traffic area walls covered with heavy-duty commercial wallpapers or wallcoverings.
They do this for practical reasons – not just aesthetics – as it holds up to the abuse these areas receive on a daily basis much better than a painted surface will.
PaintCO will help you select, deliver and install a wallcovering for your commercial space. Our installers are highly trained craftsmen who work cleanly, efficiently and with respect for the time and space of our customers.
PaintCO can complete your commercial wallcovering project from start to finish – from removing the old wallcovering, preparing the walls, and installing the new wallcovering. All on time and on budget.
We have experience hanging all kinds of wallcoverings from the toughest commercial vinyl to hand-painted murals.
Types of wallpaper services we carry out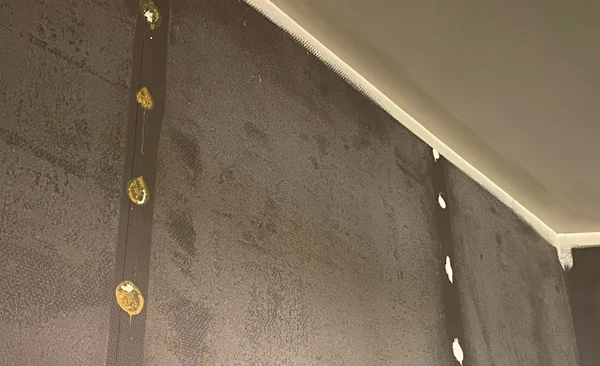 Wallpaper Removal & Stripping
As with painting, preparation of the wallpaper surface is crucial to the quality of the end result. PaintCO will get it done with minimal fuss.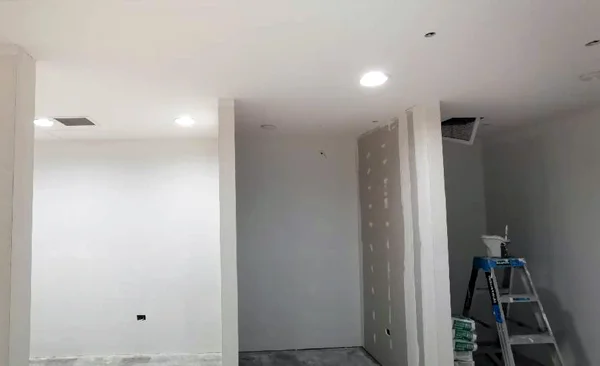 Wall Preparation
Based on the choice of wallpaper, PaintCO will assess what substrate preparation is required for the wallpaper install and suggest and prepare a suitable surface for the chosen wallpaper.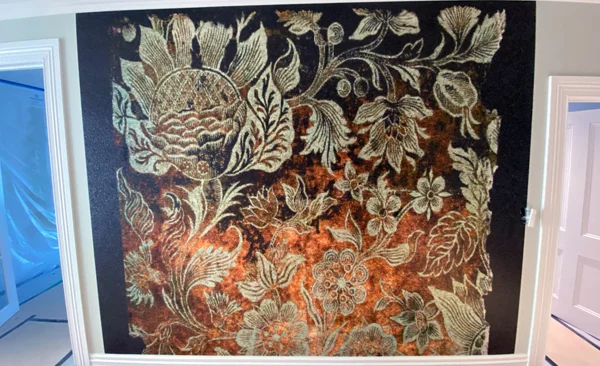 Wallpaper Hanging & Installation
We have highly recommended and experienced wallpaper installers on our team who have expertise in all aspects of commercial and residential wallpaper application including:
Liner Wallpaper- a type of wallpaper that is made from paper or fiberglass
Printed Wallpaper
Vinyl Wallpaper
Foil Wallpaper
Flock Wallpaper
Bamboo Wallpaper