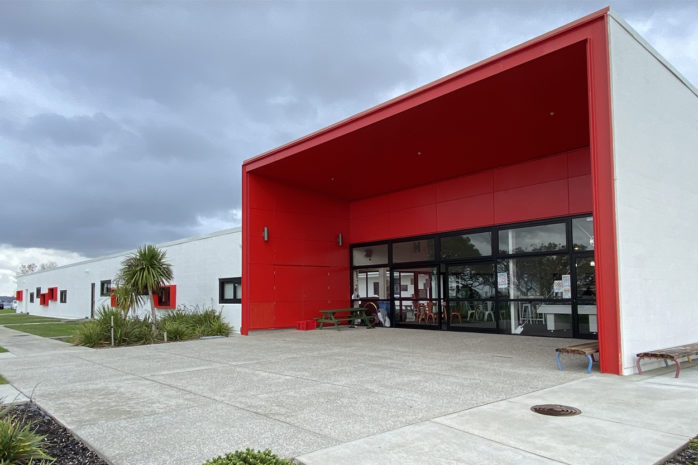 Kelston Deaf Education Centre
Exterior Painting – Red Window Surrounds
For the Kelston Deaf Education Centre we painted the exterior window surrounds a bright red.
We began with water blasting existing surfaces and masking and protection of joinery and adjoining surfaces as necessary. 
We then add Resene Galvo One solvent bourne primer by both brush and roll application. 
Finally we completed with multiple applications of top coat of Resene Lustercryl semi gloss enamel – Red colour.