Interior Plastering, Gib Stopping and Gib Fixing
PaintCO provide commercial and residential interior plastering services for all types of interior plasterboard.
We aim to deliver the highest standard of gib fixing and gib stopping at the most competitive prices, including plasterboard installation, plastering and plasterboard repair, including gib repair.
Commercial Plasterers and GIb Fixers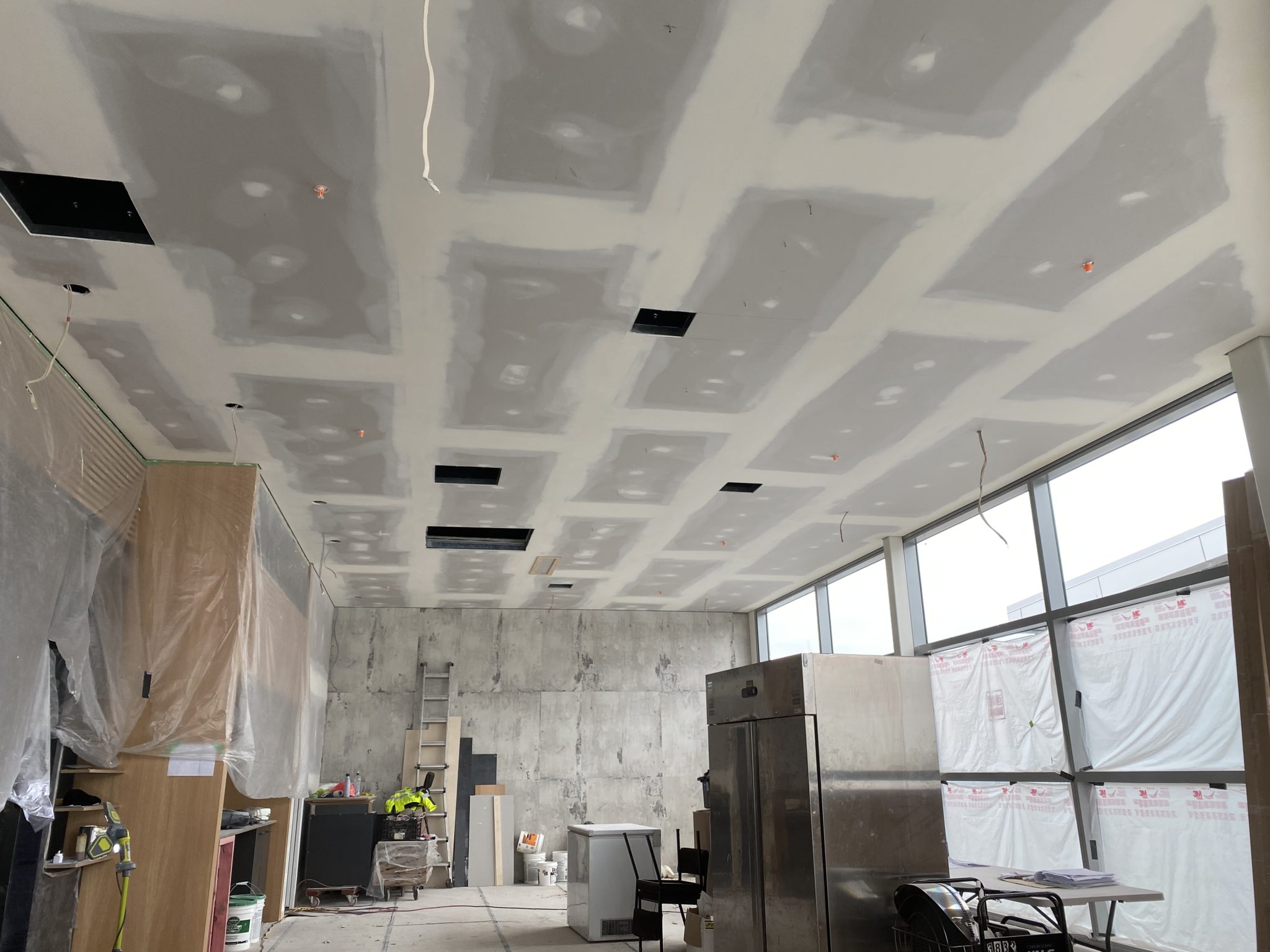 Plastering for fitouts
We specialise in commercial Gib installation and Gib Stopping. The PaintCO team include Auckland commercial plasterers who can install and plaster any sized commercial plastering projects. This includes:
Office fitouts.

Commercial fitouts.

Factory fitouts.
The way your business premises look reflects on your company's reputation, so make sure your plastering and paint finishes are equal to the PaintCO standard.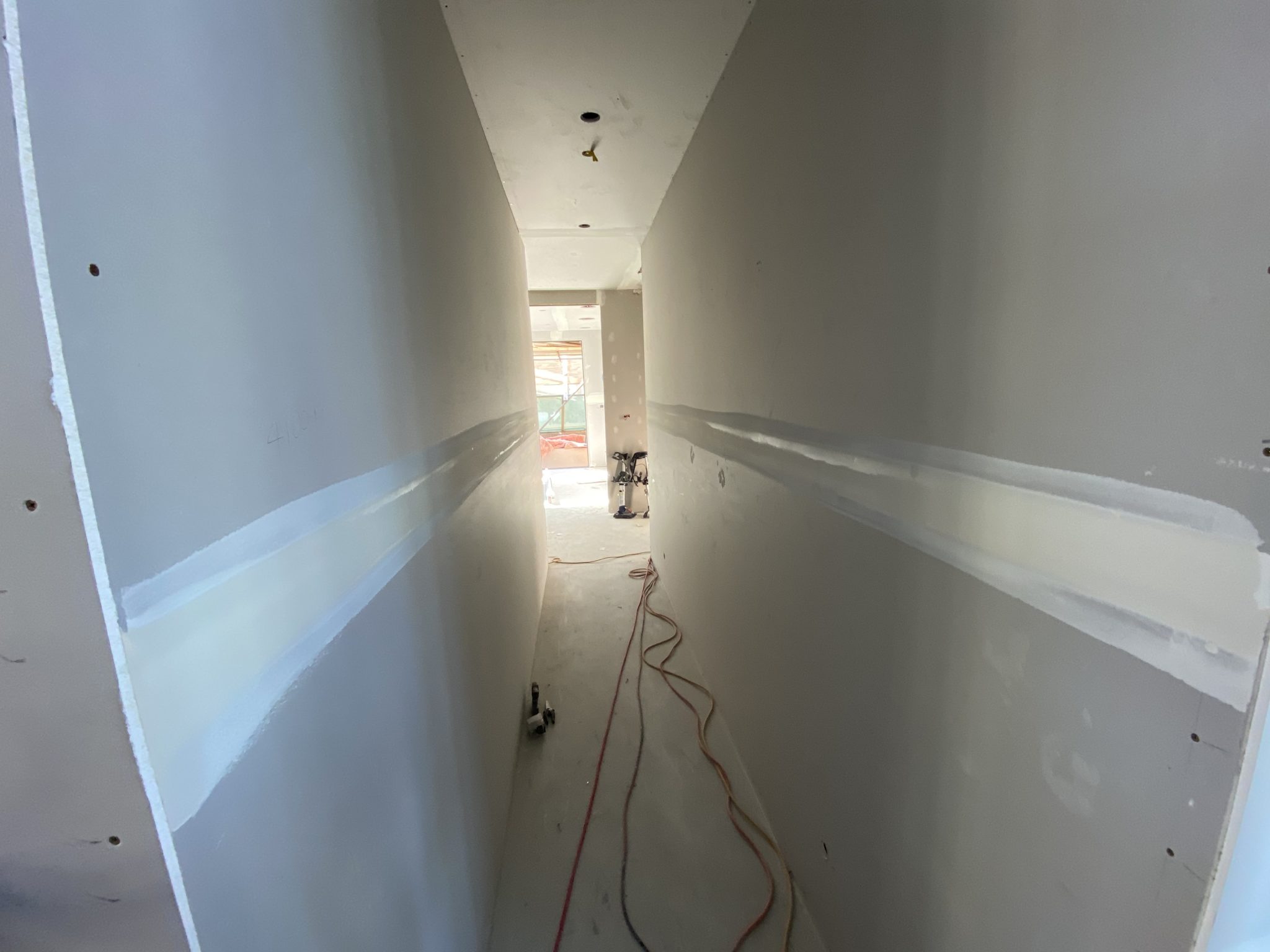 Plastering for a New Commercial Building
When you are preparing to move into brand new business premises, you want them to be finished on time and to look perfect. We have completed a range of commercial plastering projects including shop and office fit outs, retail, factories, schools, universities and multi-residential developments.
Experienced with a focus on professional service, quality workmanship and safety, we maintain the highest standards to ensure your project meets deadline and is to your satisfaction.
Residential Plasterers and Gib Fixers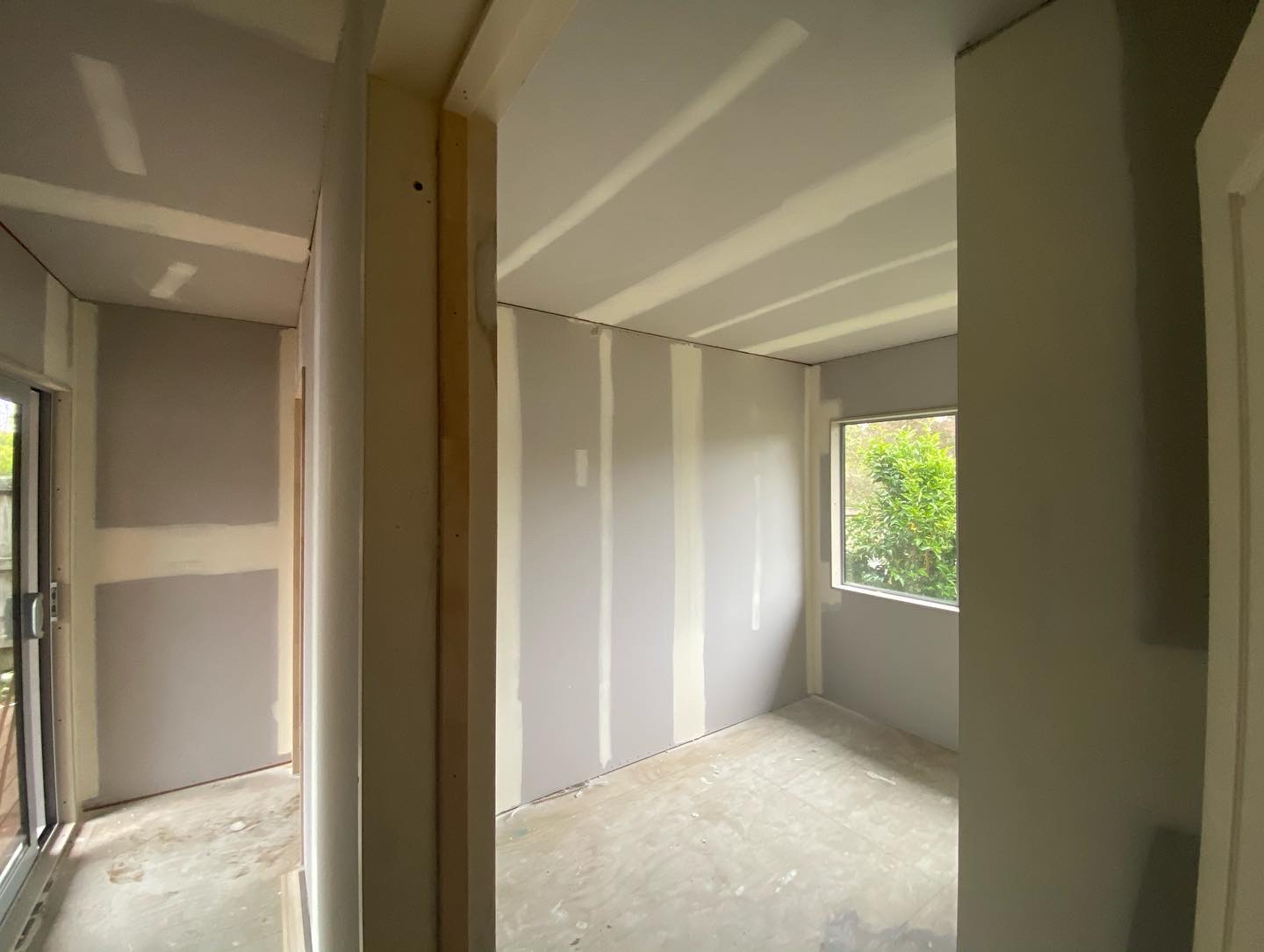 Brand New House Plastering
We are Auckland plasterers with expertise and experience in all interior plastering of brand-new houses. We install all your plasterboard walls or ceilings and then finish in a range of finishes to a ready-to-paint standard.
We work in with your other contractors to ensure your home is finished on time and to the superior quality you expect.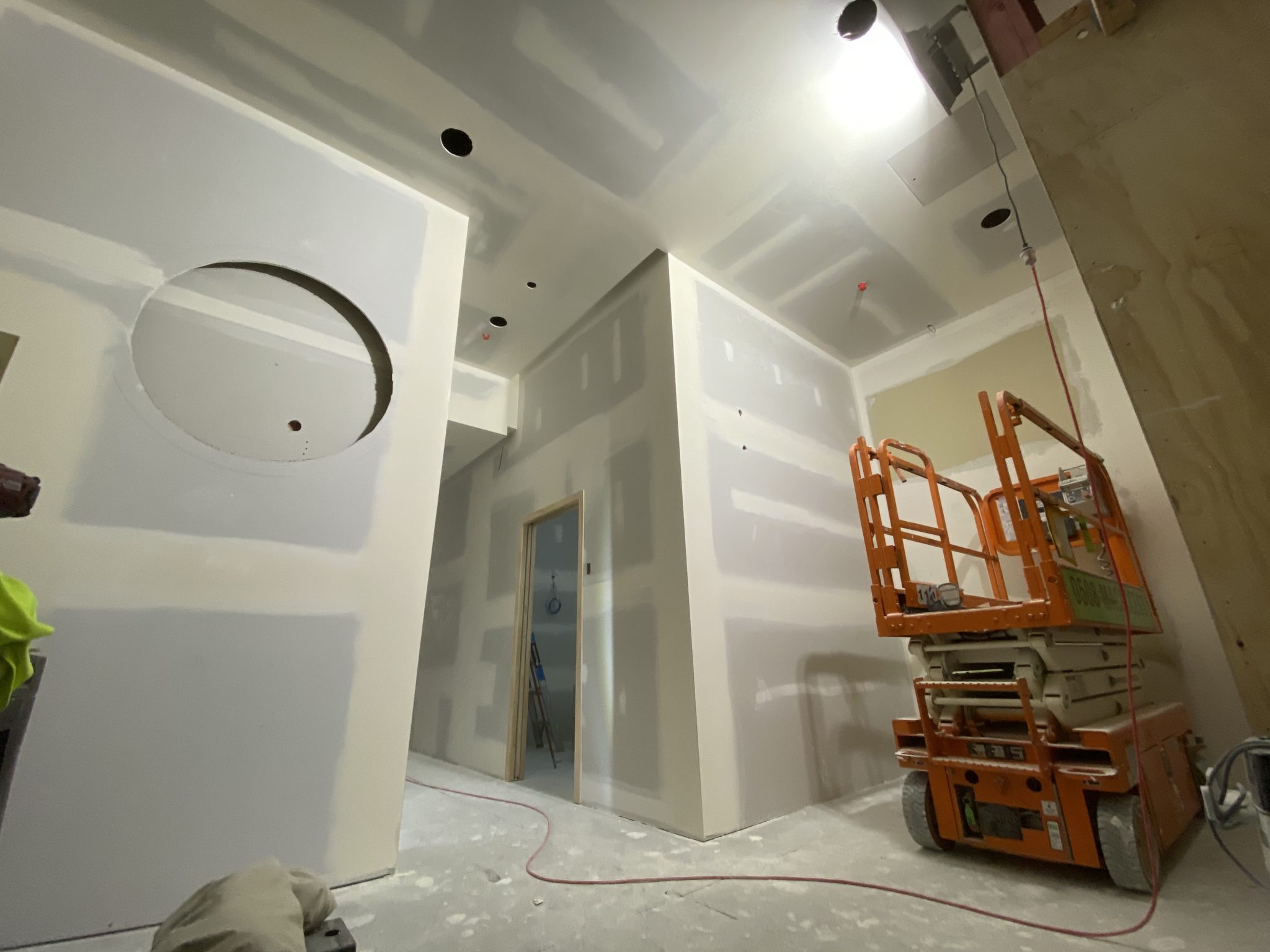 House Renovation Interior Plastering
A house renovation can get pretty messy. Once you start tearing down walls and ceilings you need a gib fixer and plasterer who is experienced in interior plastering and can ensure a finish that will look great, whatever final coating you put over it. Whether you need your plasterboard replaced or are fixing plasterboard with cracks, dents and imperfections, we can complete the job and have the surface ready for paint application or wallpapering.
We are specialists in Auckland gib fixing and gib stopping. Whether your renovation is of a living area, bedroom, kitchen or bathroom, we will advise you on the best plastering and wall coating solution.
Gib Fixers and Gib Stoppers, Auckland
The most common plasterboard in New Zealand is GIB. As interior Auckland plasterers, we have years of experience in Gib fixing and Gib stopping to a high-quality finish. We can produce a finish that even under the harshest of light, such as in a living area or bathroom, looks great.
All product warranties apply.
Plaster Repairs / Gib Repairs
It doesn't take much to damage a plaster wall. PaintCO is Auckland plastering specialist providing a range of plaster repair services. Our team of plasterers will fix any plasterboard or Gib damage, large or small, to a ready to paint standard.
Our team of painters can then come in and have your place looking like new again.