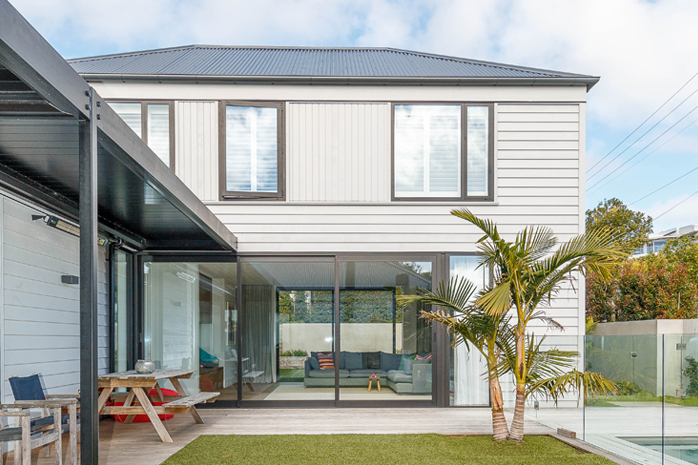 Sarsfield
Interior & Exterior Residential Painting
The PaintCO team painted both the interior and exterior of this architecturally seamless Herne Bay property, which underwent an amazing transformation.
The painting of this two story home included wonderful features such as the high vaulted ceilings, deep and asymmetrical stairwell and narrow butlers pantry.
Professionally painted houses such as this are a great example of how light colours can really open up and enlarge a space. This is seen in the many bedrooms, bathrooms, and living spaces where we painted all walls and ceilings white for a crisp, modern look.