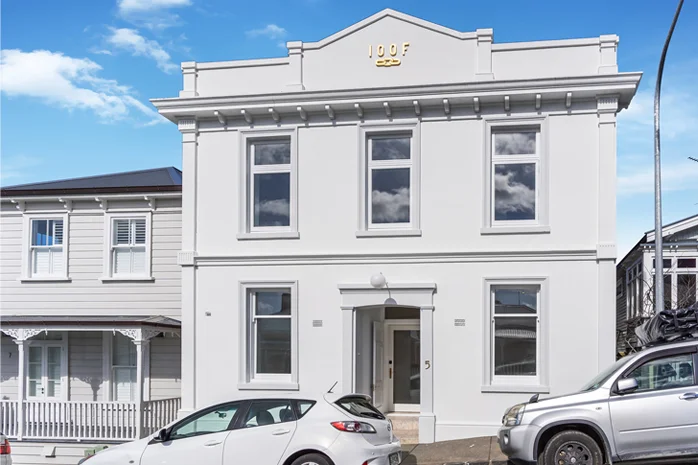 5 Renall Street, Ponsonby
Exterior Painting & Interior Plaster & Paint
This lovingly restored one hundred and fifteen year old heritage building that was once a fraternity hall, has now been converted into a bright, warm four bedroom family home full of character and charm in the heart of Ponsonby.
The owners, Jess Britten and Warren Durling worked hard to preserve and honour the history of the building while bringing it back to life. Working alongside Dorrington Atcheson Architects and Intact Construction to realise this dream with a two-stage renovation.  At the heart of the transformation was the couple's commitment to sourcing secondhand where possible and repurposing rescued materials.
The PaintCO team is exceptionally proud to have contributed our talents to this unique project. We completed a full interior and exterior paint job and plastering as needed. 
For this project, the clients chose to use minimal colour with a variety of textures for the renovation of their new home. Whites and neutrals are used throughout to allow for small pops of colour from artwork and other feature pieces.